Coming from out of town for ISOJ 2023? Here are suggestions for eats, drinks and entertainment in Austin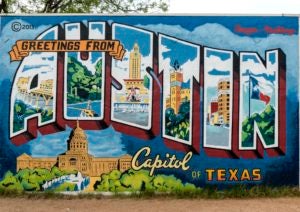 Howdy and welcome to Austin, Texas! You may have heard about this self-proclaimed Live Music Capital of the World where everyone likes to Keep Austin Weird. Whether it's your first time in town, or you're a seasoned visitor, we're so glad you're here.
Austin is a rapidly growing city with a reputation for music, tech and politics. People from all over the world love to visit, and a good number end up staying.
While we know you'll be busy with all that ISOJ 2023 has to offer, we've gathered some ideas for eating, drinking and making merry while you're in our lovely city.
Please also feel free to find any of the organizers to ask for advice and recommendations. Y'all have fun now!
RESTAURANTS
Here's a quick and easy link from Eater if you're just looking for a good taco.
MUSIC & ENTERTAINMENT
SHOPPING
GETTING AROUND
Lyft (Rideshare)
Uber (Rideshare)
CapMetro (Bus & Light Rail)
GET OUT OF TOWN
If you'll be in Texas long enough to get out of Austin, here are some places only a car or bus ride away.