Ethan Zuckerman: In His Own Words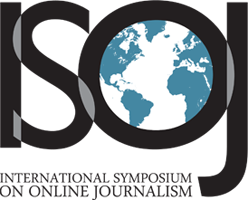 Berkman Center for Internet and Society at Harvard Law School and the co-founder of Global Voices Online, Zuckerman is a fantastic mixture of professional and academic, intellectual and laborer. He's thinking about the issues, and then writing about them.But don't just believe me. Here is Ethan Zuckerman, in his own words.
———-
Journalism: it's not just for breakfast anymore? It's got a critical role in a democratic society, and we need to do some hard work to make sure it survives current fiscal threats and transitions.
Global Voices is a vast participator media project that tries to call attention to media around the world, especially in the developing world.
The Apple iPad doesn't particularly interest me.
The most pressing issue in the industry that should be discussed at the > symposium is demand for media, not the supply of it. What do people choose to pay attention to and why?
Mixing academics and professionals at one event might need to involve technology. Blenders, perhaps, or cement trucks. (It's a good idea, though one I think we're all growing more used to…)
Crowd-funded journalism is a very cool idea – as David Cohn is demonstrating – and helps bring up the supply/demand questions I'm so interested in.
My current passion is geocaching. I enjoy hunting for treasures other people have placed around the world. It's a powerful way to increase serendipity, which is something we also need to address in the world of journalism.
My favorite journalistic story at the moment is the Yar'Adua death watch in Nigeria. The president of Africa's largest nation hasn't been seen in public for almost six months and may be dead. There's some very smart and brave journalism being done by 234Next and Sahara Reporters, who are trying to get answers to whether the president is alive and capable of governing. Amazing that the story has gotten so little international play.
What I hope to take away from the symposium: Barbecue. Primarily brisket, but I'm partial to sausage as well. And I'll be interested to see whether we're beyond the crisis frame for American journalism and into more of a solution frame.
I'm not sure supporting journalism with advertising is a healthy model for a free society, or is possible in a digital age.
I wish I would have known that it always takes four years to get a start-up project onto its feet. I would have scheduled better.
The last time I was in Austin was during SXSW, and while I had great fun, I'm looking forward to seeing the town without 100,000 extra people crawling around it.
You should travel to another country – preferably a very different other country – and live there for at least a year so that you get a sense for the fact that people can live wonderful, fulfilling lives that are utterly different from your own.
The best advice I ever got was from my grandmother, who told me, "It doesn't cost anything to be nice."
—–
Ethan will be participating in the panel Participatory Journalism: How the old passive audience of mass media is becoming the new active communities of online media on Saturday from 9:30-11:00 a.m.
Follow him online here or on Twitter.