Finding unique angles to cover climate change and get readers' attention
Climate change is one of the most pressing issues in our world, and yet, journalists still struggle with innovative and engaging ways to cover it.
Frank Mungeam, chief innovation officer at the Local Media Association, said the demand for more climate news is out there. According to Mungeam, more than half of Americans say they're either concerned or alarmed about climate change,and that number has gone up 28 percent.
Mungeam hosted a workshop on climate change at the 2021 International Symposium on Online Journalism (ISOJ) on Thursday, April 29.
"People want more coverage than they're seeing," Mungeam said. "Almost regardless of platform, audiences say they're interested in more reporting and they want to see the media do more."
Bernadette Woods Placky
, director of Climate Central's Climate Matters program, which partners with various organizations to communicate localized and science-based climate storytelling in English and Spanish, said that effective climate communication should have the audience in mind. That might mean leaving out the phrase 'climate change' entirely, she said, if it will turn off readers.
"There are other ways to tell this story — connect with shared issues, connect with shared values," she said. "There are ways to connect because, unfortunately, climate change is affecting almost all parts of our life right now."
Such storytelling involves incorporating many different angles, like: the diseases that come with longer mosquito seasons, increased poison ivy, impacts on beverages and sports and links to ways of life and cultural identity.
In regions like New Orleans, hurricanes and extreme weather events made national news long before they were commonly identified as effects of climate change, and Mark Schleifstein, environmental reporter for the Times-Picayune has seen these changes firsthand.
A rapidly changing political world and energy industry is creating a raft of potential angles, he said. For example, his reporting includes how New Orleans' $50 billion plan to restore the region's rapidly disappearing wetlands is primarily being funded by fines paid out by BP after the 2010 oil spill.
The mining, oil and gas industry, he said, is also rife for investigation. Trends like the reversal of methane regulations in Congress, pressure on the industry to reduce leaks, the increased use of hydrogen as a non-carbon fuel, carbon sequestration efforts that aim to use captured carbon to make concrete, are all examples.
His advice for convincing newsrooms to invest in this reporting? Find the funding yourself.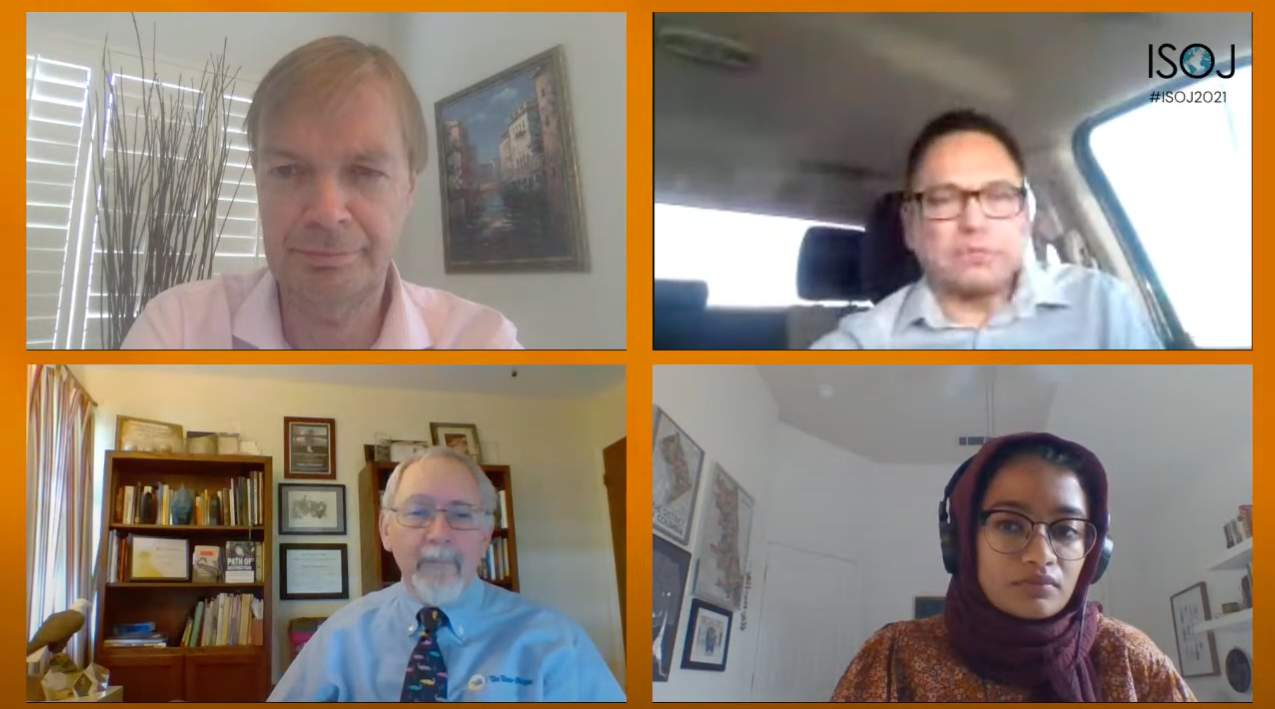 Organizations like the Society for Environmental Journalists offer grants and fellowships for climate reporting, he said, adding that his fundraising enabled his newsroom to hire two new climate reporters.
For other areas like Texas, winter storms that led to massive power failures made clear the impacts of climate change earlier this year.
Amal Ahmed, climate reporter for the Texas Observer, focused on local angles in her reporting, like how days-long blackouts exacerbated existing housing infrastructure shortfalls that primarily affect poor families and communities of color.
"People are experts in their own lived experience and they know what's happening," Ahmed said. "And, I think our job as reporters is to supplement that. We have access to local officials and academics and so we can contextualize."
Part of the problem with mainstream climate coverage, said Navajo Times reporter Donovan Quintero, is that they don't engage with the communities most affected by climate change. He spoke to the ISOJ conference from his car, where he pulled over at a gas station en route to a reporting trip to Phoenix. The Navajo Times staff of seven covers Arizona, New Mexico and Utah.
"If I can make the effort to go out to those areas, they certainly can make an effort to come out to our areas," he said.
Quintero also serves as the chairperson of the Diversity, Equity and Inclusion committee of the Society of Environmental Journalists, where he hopes to make changes to an organization and an industry that has not historically included many journalists of color. He advises young Indigenous reporters to set their sights on editing positions in mainstream media outlets, in which the majority of journalists are non-Indigenous city dwellers that have never visited a reservation.
"I just truly believe that it's absolutely important that Indigenous journalists out there should seriously think about going out there, put in the work and strive to become an editor, perhaps at Huffington Post, New York Times, Washington Post and so on," Quintero said. "So that they can actually become part of that influence."
Journalists can go to Medialibrary.climatecentral.org and climatereportingmasterclass.com for trainings, and can view this panel on YouTube in English or Spanish.