ISOJ Keynote: University of Hong Kong's Ying Chan to talk about the new frontier for journalism in China
With its vast population and the second most important economy in the globe, China has become one of the most important stories worldwide. But it's not an easy one to cover.
News reports have discussed at length the current controls of the Communist Party over freedom of expression and flow of information in the country, digital censorship and self-censorship, and the restrictions and crackdowns on both Chinese journalists and foreign correspondents.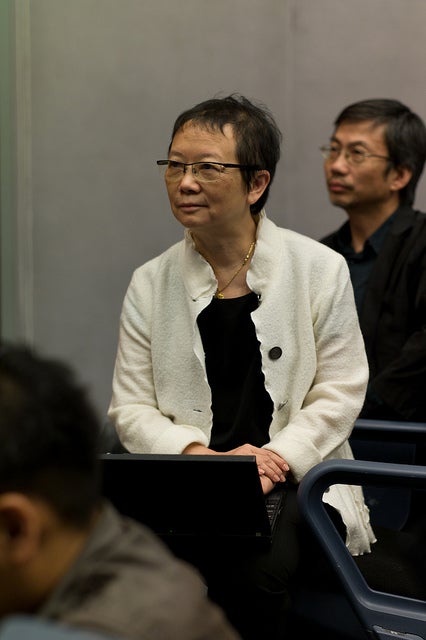 But there also exist opportunities for doing great journalism as Chinese journalists push the envelope to cope with the challenges, said professor Ying Chan, founding director of the Journalism and Media Studies Center at the University of Hong Kong.
Journalists are producing great investigative pieces on business, environment and local corruption, she said. And plenty of non-corporate, experimental media outlets are emerging and exploring niche issues like new technologies, the Millennial generation and the changing lifestyles in the burgeoning Chinese society.
Chan will talk about the evolving face of Chinese journalism during her keynote speech at the 15th International Symposium for Online Journalism (ISOJ), which will take place on April 4-5, 2014 at the University of Texas at Austin. Click here to register.
Other keynote speakers will include Jim Bankoff, CEO of Vox Media, Martin Baron, executive director of the Washington Post, and Jay Rosen, University of New York journalism professor and founder of the influential media blog PressThink.
In her keynote speech, "Pushing the frontier of journalism in China: the digital and global challenges," Chan, will describe why digital technology, data and international collaborations hold the key to the future of journalism in China.
"No media company can do it alone. China can't do it alone. Covering China is a global project to advance the frontier of journalism," she said.
Chan founded HKU's Journalism and Media Center in 1999, and Shantou University's school of journalism in 2003. Before joining HKU in 1998, Chan worked as a journalist for 23 years, reporting for the New York Daily News, NBC News, 60 Minutes and several Chinese-language media outlets. She has received Harvard University's Nieman Fellowship, a George Polk Award for journalistic excellence and the Committee to Protect Journalists' International Press Freedom Award. At HKU, Chan also co-directs the China Media Project, a must-read for those interested in media development in China.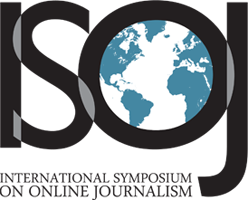 For the last 15 years, ISOJ has brought together the top journalists, media executives, researchers and academics in the field to discuss the latest trends, issues and innovations in online journalism. Last year, ISOJ attracted more than 350 participants from over 30 countries and focused on discussing the disruption of the news industry's business models, multimedia storytelling, data visualization, and changes in web design architecture.
ISOJ will take place at the University of Texas' Blanton Museum of Art, located at 200 E. Martin Luther King Jr. Blvd., in Austin, Texas. General registration this year will cost $100. Students and faculty will receive a special rate of $40.
ISOJ is an annual conference organized by the Knight Center for Journalism in the Americas, as part of the program of the Knight Chair in Journalism and UNESCO Chair in Communication at the Moody College of Communication's School of Journalism of the University of Texas at Austin.
This year's ISOJ is supported by the Knight Foundation and The Dallas Morning News.