Register now for 16th Ibero-American Colloquium on Digital Journalism, the post-ISOJ conference in Spanish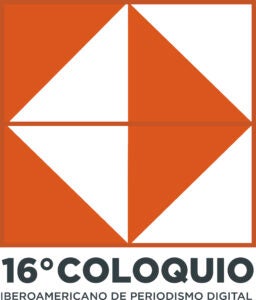 As is tradition, International Symposium on Online Journalism (ISOJ) attendees from Latin America, Spain and Portugal will gather in Austin, Texas, for a discussion on digital journalism in the region.
The 16th Ibero-American Colloquium on Digital Journalism will take place following ISOJ on Sunday, April 16, 2023. from 9 a.m. to 2 p.m. (U.S. Central Time) at the Moody College of Communication at the University of Texas at Austin. View the program and a list a speakers.
The colloquium, which is held in Spanish and streamed live via YouTube, is sponsored by Google News Initiative and Univision Noticias.
Registration is free, but required. So sign up today to attend in person or virtually.
The colloquium will feature a principal panel of Nicaraguan journalists, some of whom are living in self-exile, have been stripped of their citizenship, or were recently released from prison and banished from their country.
Other sessions will discuss connecting with Spanish-speaking news consumers in the U.S. via messaging applications, promoting diversity in Latin American news and newsrooms, innovations in digital media and more.
The Ibero-American Colloquium on Digital Journalism was first held in 2008 with a small group of ISOJ participants from the region. It has grown over the years to attract about more than 100 participants in person and hundreds more online. A preliminary program is below, but more details and a list of speakers will be announced soon.
ISOJ is an annual gathering of editors, producers, executives and academics from around the world who convene at the University of Texas at Austin to discuss the evolution of online journalism. Registration is still open for virtual and in-person participation for this hybrid conference.