Audience has many questions for nonprofit online journalism panel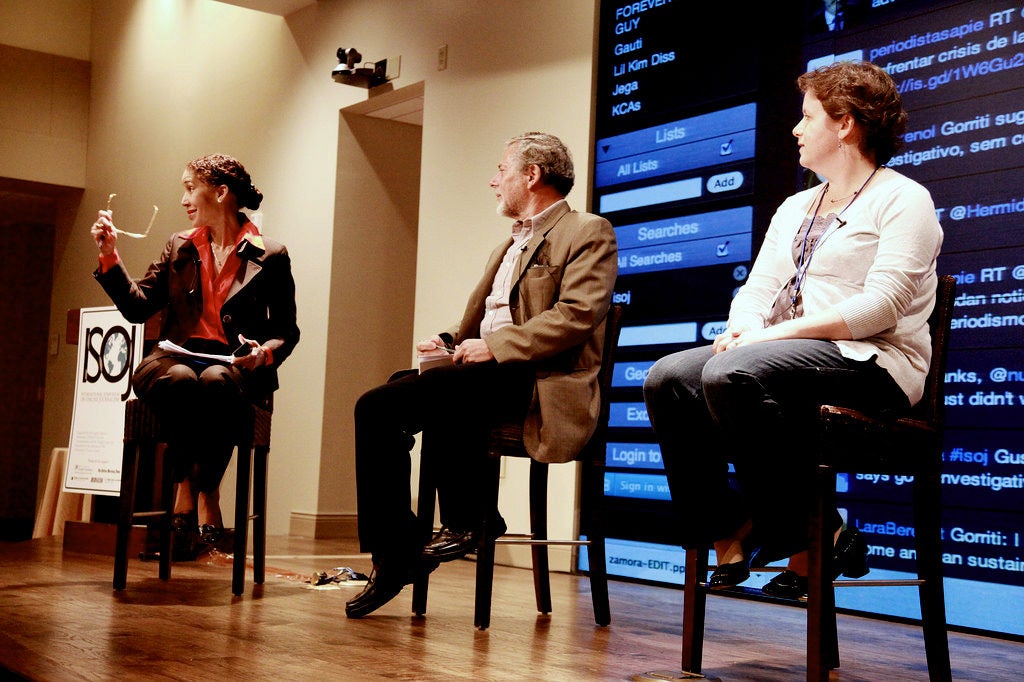 Today's ISOJ panel on the sustainability of the nonprofit online journalism model sparked a lively discussion that included journalism education, news business models, credibility, and collaboration.
Lisa Frazier of The Bay Citizen, the Texas Tribune's John Thornton, and Gustavo Gorriti of Peru's IDL-Reporteros each spoke on the solvency of their publications and their outlooks on the future of the nonprofit online news model.
Asked about the role academia can play in fostering nonprofit news ventures, Thornton and Gorriti emphasized a need for innovative new revenue streams.
Gorriti, whose news outlet performs in-depth investigative journalism with a small team of reporters, said academics could provide much-needed research assistance. Frazier mentioned practicality and user engagement as areas ripe for academic support.
In response to an inquiry about how to keep costs low, Frazier said her staff utilizes free tools and open-source data applications whenever possible. For example, The Bay Citizen and Texas Tribune technology teams collaborated to create an open-source publishing system, Armstrong, which is tailored specifically for news organizations.
With regard to establishing credibility as an online news source, Thornton said the Tribune had it easy because they launched under the direction of Texas Monthly alum Evan Smith. Thornton and Frazier noted that their partnerships with the New York Times also helped their sites build brand recognition.
Panel chair Paula Poindexter wondered if frequent collaboration among nonprofit news publications resulted in less competition between them, and whether content or the public subsequently suffered for it. Thornton and Frazier said this was not the case.
"It's not collaboration for the sake of collaboration," Frazier said. "Competition is alive and well and thriving."
ISOJ 2011: Nonprofit Journalism Online Q&A, from Knight Center on Vimeo.