Journalists from seven countries to present on state of global news media at ISOJ 2023
Global independent journalism has faced significant challenges in recent years, ranging from ongoing threats against reporters to major economic and technological shifts affecting news outlets.
At the 24th International Symposium on Online Journalism (ISOJ), journalists from seven countries will present on the state of global news media. The session will take place on Friday, April 14, at 3:30 p.m. U.S. Central Time. There's still time to register for ISOJ and attend either virtually or in person. However, registration will close soon, so sign up today.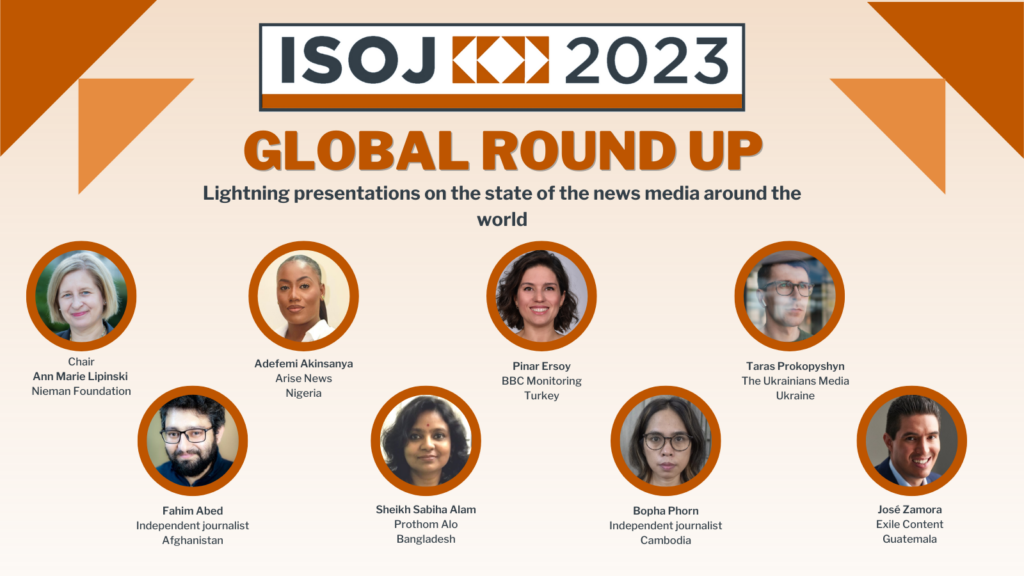 Ann Marie Lipinski, curator of the Nieman Foundation for Journalism at Harvard University, will chair the round up. Lipinski previously worked as editor-in-chief and senior vice president of The Chicago Tribune. As a reporter, she won a Pulitzer Prize for reporting on corruption in the Chicago City Council.
Lipinski will be joined by:
Join the conversation by registering for ISOJ 2023 today. You can participate either virtually or in person in Austin, Texas.
ISOJ, which began in 1999, brings together journalists, media executives, scholars and students to discuss the impact of technology on journalism today and in the future. It is an innovative conference that bridges the gap between the news industry and academia. 
For updates and additional information, you can visit ISOJ's website, Twitter or Facebook. If you have any questions, please contact us at isoj@austin.utexas.edu.