Register now for the hybrid 15th Ibero-American Colloquium of Digital Journalism, the post-ISOJ conference in Spanish
The 15th Ibero-American Colloquium of Digital Journalism will gather journalists in person and virtually from the region for discussions on innovation, factchecking and disinformation, press freedom and more.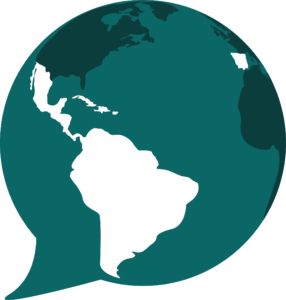 The Colloquium, traditionally held the Sunday following the International Symposium on Online Journalism (ISOJ), will take place on the campus of the University of Texas at Austin on Sunday, April 3, from 9 a.m. to 2 p.m. (U.S. Central Time).
The event, which is held in Spanish, will also be streamed live via YouTube. It was created 15 years ago as a gathering of many journalists, media executives and scholars who come to Austin from Latin America, Portugal and Spain to attend ISOJ.
Register for virtual access to the colloquium using this form. You can also access the program and a list of speakers on isoj.org.
The colloquium will feature a keynote conversation between Borja Echevarría, managing editor of Spain's El País, and Rosental Alves, director of the Knight Center for Journalism in the Americas.
One of the main highlights of the Colloquium this year will be on the dire situation of press freedom in Nicaragua, with the participation of several Nicaraguan journalists who were persecuted and forced into exile.
There will also be panels on the success of the Velocidad Fund that helped digital-native news organizations in Latin America to become self-sustainable, and on the work of factchecking organizations that fight disinformation in Latin America and Spain. Finally, in a lightning session, various media outlets from Latin America will share their experiences with innovative journalistic projects.
Fifteen years ago, we created the colloquium after noticing that many of the ISOJ attendees came from Latin America, Portugal and Spain and that it would be a good idea to bring them together to speak in Spanish and Portuguese about digital journalism in Ibero-America. Since then, year after year, the colloquium has gained importance and attendees.
ISOJ is an annual gathering of editors, producers, executives and academics from around the world who convene at the University of Texas at Austin to discuss the evolution of online journalism. ISOJ started in 1999 as a small, but very intense one-day conference. It has grown throughout the years to become a unique international conference that serves as a barometer for the state of online journalism globally.
This year, the symposium takes place online and in person in Austin, Texas. Registration is still open for both formats of this hybrid conference.