Visit our virtual campus, where we hosted ISOJ Online Farewell Party!
Click here to join us virtually at the University of Texas at Austin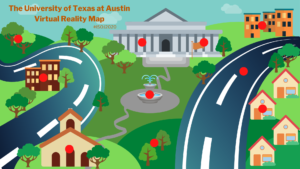 For the first time in its 21-year history, the International Symposium on Online Journalism was online only in 2020. ISOJ Online was held during the week of July 20 to 24, 2020. Instead of the two full days, as we have had with the in-person conference in Austin, we scheduled ISOJ Online throughout chunks of time from Monday to Friday. Check the program, the amazing lineup of speakers and watch all sessions on YouTube, in English and with translation to Spanish. If you want to receive updates via email, please subscribe to ISOJ's mailing list by sending a message to isoj@austin.utexas.edu. Also, come back to our site for updates and follow us on Twitter, Facebook, Instagram and LinkedIn.
News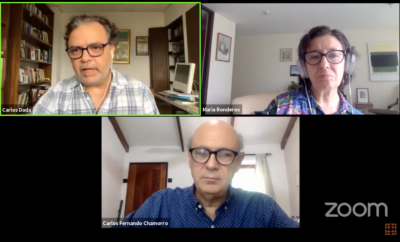 Carlos Fernando Chamorro, diretor da revista Confidencial na Nicarágua, e Carlos Dada, co-fundador de El Faro em El Salvador, conversaram com María Teresa Ronderos, diretora do CLIP, sobre como fazer jornalismo em ambientes hostis e qual é o papel da imprensa durante a 13º Colóquio Ibero-Americano de Jornalismo Digital. Read More