Countdown to ISOJ 2017
Since 1999, journalists, media executives and scholars from around the world have had an annual meeting in Austin, Texas to discuss the impact of the digital revolution on  journalism. The International Symposium on Online Journalism is a program of the Knight Center for Journalism in the Americas at the University of Texas at Austin, a unique conference that bridges the gap between academia and the news industry.
This website is equally unique. It's a one-of-a-kind, year-by-year repository of testimonials of the evolution of online journalism in the United States and the world. Here you can find content from every symposium since 1999, including transcripts, videos, slides and research papers. Explore the site and don't forget to register for the next ISOJ!
The 18th ISOJ will be on April 21-22, 2017. Register now!
ISOJ is possible thanks to the generous support of:
News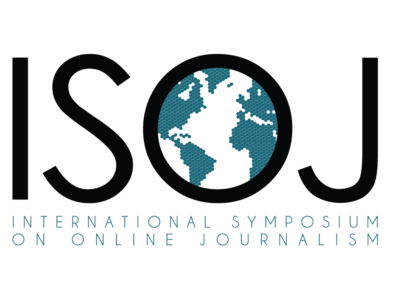 Once again, simultaneous translation from English to Spanish will be provided at the annual International Symposium on Online Journalism (ISOJ) thanks to support from Univision. Live streaming of the event will also be available at isoj.org, including a special channel with translation to Spanish. The program for the 18th ISOJ is now available in Spanish so you can … Read More